Maria San Filippo (Ph.D., Cinema and Media Studies, UCLA) is an associate professor in the Department of Visual and Media Arts at Emerson College and Editor in Chief of the academic quarterly journal New Review of Film & Television Studies. She authored the Lambda Literary Award-winning The B Word: Bisexuality in Contemporary Film and Television (2013) and Provocauteurs and Provocations: Screening Sex in 21st Century Media (2021), both published by Indiana University Press, and edited the collection After 'Happily Ever After': Romantic Comedy in the Post-Romantic Age (Wayne State University Press, 2021). Her latest book, a Queer Film Classics volume on Desiree Akhavan's Appropriate Behavior published by McGill-Queen's University Press, was awarded a 2023 Lambda Literary Award. She was a 2021-22 Fulbright U.S. Scholar in the Department of American Studies at the University of Innsbruck, Austria.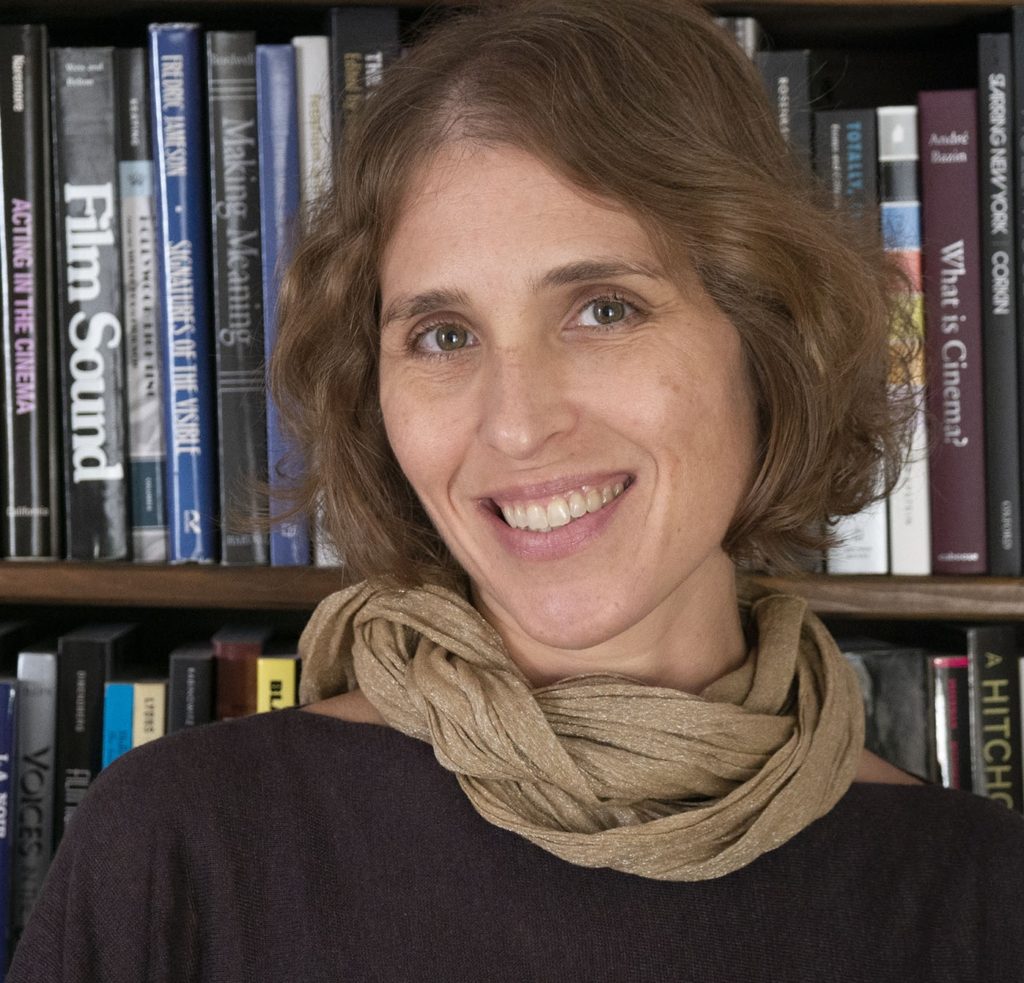 ACADEMIC POSITIONS
Associate Professor, Visual and Media Arts, Emerson College, 2020-
Faculty in Residence, Emerson Los Angeles, spring 2023
Fulbright U.S. Scholar, Department of American Studies, University of Innsbruck, Austria, 2021-22
Assistant/Associate Professor, Communication and Media Studies, Goucher College, 2016-20
Assistant Professor/Director, Film & Media Studies, University of the Arts, 2014-15
Visiting Assistant Professor, Gender Studies, Indiana University, Bloomington, 2013-14
Research Associate, Feminist Approaches to New Media, Five College Women's Studies Research Center, 2012-13
Lecturer, Studies of Women, Gender, & Sexuality, Harvard College, 2010-13
Lecturer, American Studies / Cinema & Media Studies / English / Writing, Wellesley College, 2004, 2010-13
Lecturer, Foreign Languages & Literatures, Massachusetts Institute of Technology, 2012
Mellon Postdoctoral Fellow, Cinema and Media Studies, Wellesley College, 2008-10
Lecturer, Film & Television / LGBT Studies, UCLA, 2007-8
EDUCATION
Ph.D., Cinema and Media Studies, UCLA (2007)
(Dissertation) Having It Both Ways: Bisexualities, Bi-textualities, and Crossover Cinema
Director: Janet Bergstrom | Committee: Denise Mann, Kathleen McHugh, James Schultz
M.A., Cinema Studies, New York University (2001)
B.A., cum laude, Film Studies and Political Science, Wellesley College (1998)
Non-degree, Government, The London School of Economics (1996-7)
ACADEMIC DISTINCTIONS
U.S. Fulbright Scholarship, Dept. of American Studies, U. of Innsbruck, Austria (2021-22)
Margaret Storrs Grierson Fellowship, Smith College Special Collections (2020-21)
Tourneés Film Festival Grant (2019-20)
Scholarship in Sight & Sound Workshop, Middlebury College (2018)
Goucher College Faculty Development Grants (2016-20)
Best Essay in an Edited Collection Award, Society for Cinema and Media Studies (2016)
Faculty Development Grant, University of the Arts (2015)
Mary Elvira Stevens Traveling Fellowship, Wellesley College (2014-15)
Harvard University Bok Center Certificates of Teaching Excellence (2010-12)
Mellon Postdoctoral Fellowship, Cinema & Media Studies, Wellesley College (2008-10)
UCLA Film & Television Archive Research Grant (2007)
UCLA Collegium of University Teaching Fellowship (2007)
UCLA Graduate Division Dissertation Year Fellowship (2006-07)
Plitt Southern Theater Employees Trust Fellowship (2005)
Wellesley College Alumnae Fellowship for Graduate Study (2005-06)
Otis Ferguson Memorial Award in Critical Writing (2003)
UCLA Graduate Division Summer Research Mentorship (2003)
NYU Cinema Studies Department Master's Fellowship (2000)
RESEARCH INTERESTS
Screening sexualities; feminist and queer screen media and theory; art cinema and independent film; women's and queer authorship; contemporary film and television; screen genres; film festivals and exhibition; auteur/star studies; Francophone cinema; women and 1960s-70s Hollywood.
TEACHING INTERESTS
U.S. and international cinema; U.S. television; film and media criticism and theory; women's and queer media; film genres; documentary; visual culture.
Banner image: Edward Hopper, New York Movie, 1939